Interested in joining our board of directors? We are looking for individuals committed to farming, education, and food justice!  We celebrate diversity and encourage BIPOC and LGBT+ individuals to apply. Please contact us.


Alexi Bolton – President Alexi is an educator who is motivated by a belief in social and environmental justice. After 3 years as a Spanish Dual Language teacher in Brooklyn, she decided to move her classroom outdoors and become a Garden Educator. She feels there is no better place for kids to pursue their innate curiosity and natural desire to learn. Alexi fell in love with Phillies Bridge during a volunteer day and hasn't looked back. Through her work, she hopes to explore the intersection between food production, the environment and  education, spreading the positive impacts of farming to people regardless of income or
geographic location.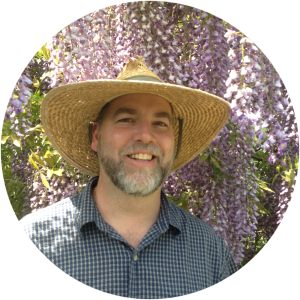 Jim Longbotham – Vice President Jim has been working as a teacher in New Paltz for the past 26 years with a specific interest in environmental education.  He coordinated the construction of an organic "Green Classroom" garden at his school as well as yearly Pumpkin Fests and Health and Wellness Fairs.  He has a special connection to Phillies Bridge Farm as he laid out and constructed the Nature Trail with the help of a fabulous group of volunteers over a decade ago.  In his free time Jim enjoys hiking, canoe camping, biking and making rustic furniture.
Chelsea Farley – Secretary Chelsea is the Director of Communications for the Research Alliance for NYC Schools, an independent research center housed at NYU. She has consulted 
for a wide variety of nonprofit organizations and collaborated with many leading foundations, as well as some of the country's largest and most well respected social programs. Chelsea has written and edited numerous influential papers and reports, focused largely on education and youth development, employment, and broad issues related to program evaluation.
Lisa Tse-Congelosi – Treasurer Lisa Lisa joined Phillies Bridge because she wanted to get involved in the Hudson Valley Community. She believes that Phillies Bridge's three pillars, food justice, education, and farming are very important. She is an engineer who loves personal finance. She enjoys spending time with family and friends, hiking, baking, and cooking. 
Steve Goodman – Development & Finance Steve is a media education consultant, author, and founding director of Educational Video Center. Long committed to environmental and food justice, he brings over 35 years experience in nonprofit fundraising, finance, management, and social justice education curriculum development. In his free time he enjoys biking, hiking and playing viola in the Music Institute of Sullivan and Ulster counties orchestra.
Rhyston Mays – Food Justice Rhyston is a Hudson Valley transplant from Chicago, IL and graduate of Vassar College in Sociology. Rhyston was an apprentice at Phillies Bridge in 2018 and 2019, then became our Assistant Farm Manager in 2020 and 2021, and has now returned to Poughkeepsie as Poughkeepsie Farm Project's Assistant Farm Manager. Rhyston feels most at ease when surrounded by plant-life and is inspired by the (re)generative powers of soil. Rhyston aims to build upon their experiences in agriculture to engage with issues of land access and food sovereignty in Black communities. Lately, they have been happily meditating on afro-futurist themes and considers themselves a student of Octavia Butler's literature. Rhyston is eager to find out what kinds of futures we can build from the seeds that we sow!
Alexandra Lotero Vanderkam – Food Justice Alexandra, the daughter of Latin American immigrants, was born and raised in New York City and recently moved to Shawangunk. Throughout her career, she has led projects that position young people and youth workers as change agents and narrators of their own experiences. Seeing the farm team's focus on community leadership and food justice inspired her to join first as a shareholder and committee member, and now as a board member. A home cook, birder and yogi, you can find her pairing tropical flavors with CSA produce,  identifying birds by their songs on the Nature Trail, or finding her balance in headstand.
Isaac Solano Isaac brings extensive experience in school- and community-based education and youth development programs. For many years, he worked for the New Paltz Central School District, as a one-to-aide aide, and for the YMCA, directing summer camp and afterschool programs. Isaac also provided tutoring and advocacy for migrant high school students in the Hudson Valley and managed a dropout prevention program in NYC's Lower East Side. Currently, Isaac works for Brooklyn Brew Shop, in Kingston, NY, which produces at-home, DIY beer making kits. Isaac is fluent in Spanish and English (his parents immigrated to New York from Colombia). He is passionate about giving back to his community and creating opportunities, particularly for young people of color.
Tona Wilson  Tona is an artist and Spanish interpreter. She has translated for families in the New Paltz school district for many years, and volunteers with the Ulster Immigrant Defense Network's school outreach committee.  When the COVID-19 pandemic forced school closures, her school district work expanded to involve even more communication with families, including letting them know about sliding scale farm shares and helping to connect them with Phillies Bridge's summer camp and after school programs, in partnership with the school district.  Becoming aware of the enormous benefits that come with participation in these programs, as well as the challenges faced by families in making such participation possible, has made her eager and excited to help expand and encourage communication among community members and the farm. Honorary Trustees Leland E. Gartrell  1927-2015 Frank Kraat Susan Loxley-Friedle Frederic B. Mayo Mary H. Ottaway James H. Ottaway, Jr. Edith Kraat Sherman Helen L. Vukasin 1922-2016 Sally Vasse, President Emerita